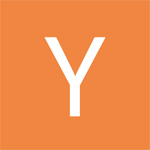 FarmLogs, from YC W12, recently raised a million dollars in seed funding, reports TheNextWeb.  FarmLogs makes software for the farming industry that enables farmers to "forecast and measure profits, track expenses, manage risk, and get informed all from one place" (CrunchBase).  FarmLogs says the funding will be used to "expand its team and to further develop its mobile applications in time for the 2013 planting season."
PageLever (YC S11) was acquired by Unified, according to a blog post by PageLever and press release by Unified. PageLever makes a Facebook Pages platform that  will continue to operate beyond the acquisition.
Simperium (YC S10), makers of a data-synchronization platform and popular app SimpleNote, has been acquired by Automattic, the parent company of WordPress.com.  Simperium reports on their blog the acquisition will allow them to offer a better service and open up their platform to more developers.
Share this post: