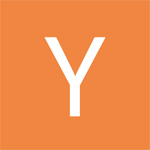 The venture capital firm Y Combinator held today its semi-annual Demo Day.  This time it's for YC W15.  Most of these startups either presented at today's demo day or have already launched in the press.  Below are all the currently known companies in YC W15.  Additional startups will be added as they are known to our list of companies funded by Y Combinator.
General Details
Description
20n

Location:
CrunchBase: 20n
Twitter: n/a
Hacker News: n/a
Status: live
Market:

20n is a computational synthetic biology company that uses algorithms to engineer microbes. Companies tell 20n what organic compound molecules they want to make and 20n's software designs a microbe that can do it. 20n's engineered microbes primarily produce chemicals with therapeutic health and industrial biotech applications.
Akido Labs

Akido Labs provides a standardized API layer for hospital app developers to simplify hospital record systems. The API makes it incredibly easy for healthcare providers to integrate software applications into their IT environments.
Answerbook

Answerbook automates and personalizes email marketing for ecommerce. Answerbook's predictive intelligence engine analyzes consumer behavior on email, website and purchase history. With this information, Answerbook automatically sends relevant follow up emails to consumers.
Atomwise

Atomwise predicts potential drug cures with the use of supercomputers, artificial intelligence and a specialized algorithm that runs through millions of molecular structures, potentially reducing the cost and time involved in making new drug discoveries.
Bluesmart

Location: Mountain View, CA
CrunchBase: bluesmart
Twitter: n/a
Hacker News: n/a
Status: live
Market:

Bluesmart develops Internet-connected travel products. The company creates unique physical products with proprietary technology and innovative designs that combine with software applications to help people travel better and smarter.
Booktrope

Booktrope is a team publishing platform and modern marketing engine for books of all kinds. Our platform organizes and controls the process of making real quality books – both ebooks and print. This is not self-publishing. This is real publishing of quality books streamlined using the latest proven online team methodologies.
Bright

Location: San Francisco, CA
CrunchBase: bright-3
Twitter: joinbright
Hacker News: n/a
Status: live
Market:

Bright facilitates the access of households to solar power to capture great savings and mitigate the negative impact that the use of conventional electricity has on the environment. To achieve this, Bright absorbs the investment cost of the solar system and the responsibility of operating and maintain the plant and transfer all the benefits to customers.
BuildScience

BuildScience manages a building's existing hardware to collect data in real-time and present it on a mobile-friendly dashboard.
Chariot

Chariot crowdsources and operates transit routes faster and more reliable than public transit and more affordable than taxis and ridesharing. Chariot is solving your commute, one neighborhood at a time.
Cleanly

Location: New York, NY
CrunchBase: cleanly
Twitter: getcleanly
Hacker News: n/a
Status: live
Market:

Cleanly is a simple on-demand laundry service that picks up and delivers your laundry and dry-cleaning.
CloudMedx

Location: Sunnyvale, CA
CrunchBase: cloudmedx
Twitter: cloudmedicx
Hacker News: n/a
Status: live
Market:

CloudMedx is a healthcare technology Company that has created a health analytics engine along with care management platform. Our cloud based SaaS system provides meaningful data mining and data analysis services to healthcare organizations along with custom solutions to tailored to individual practices and physician needs.
Direct Match

Location: New York, NY
CrunchBase: direct-match-llc
Twitter: n/a
Hacker News: n/a
Status: live
Market:

Direct Match is the first fixed income trading venue that will allow buy-side institutions to trade on the same terms as the sell-side. Direct Match is launching a trading venue for US Government debt. Buy-side customers can trade cash US Treasuries with each other in an anonymous central limit order book. Similar to a Futures or Equities exchange, traders have complete pre-trade price transparency and are able to leave resting orders. Direct Match also features a decimalized the standard tick sizes in order to reduce the cost of trading for all market participants.
EquipmentShare

EquipmentShare offers a platform that combines insurance verification and an easy interface for lending and renting equipment.
Final

Final is issuing a credit card that gives consumers total control over their merchant relationships. Rather than a single, static number, Final card generates multiple numbers which the consumer can restrict and manages them automatically.
GitLab

Location: Utrecht
CrunchBase: gitlab-com
Twitter: gitlab
Hacker News: n/a
Status: live
Market:

GitLab is code collaboration tools. GitLab calls itself the open-source GitHub that companies can run on their own servers. Like GitHub, it offers an open source git repository. Also like GitHub, it has a cat creature mascot.
Giveffect

Giveffect is enterprise fundraising, volunteer and donor management software to help you spend less time on administration and more time building lasting relationships with patrons.
GiveMeTap

GiveMeTap sells and produces stainless steel water bottles that you can use to get free water refills from participating local cafes and restaurants, which are located by using the GiveMeTap app. Businesses are incentivized to join the network because they get free publicity. Each bottle purchased gives a person in Africa clean drinking water for 5 years.
Gradberry

Gradberry connects technical talent with companies. Candidates quickly build a talent profile, connecting their GitHub, online portfolios and projects, and LinkedIn account. The talent profile is then vetted by the Gradberry team and approved candidates are passed along to specific employers.
HigherMe

Location: Boston, MA
CrunchBase: higherme
Twitter: highermejobs
Hacker News: n/a
Status: live
Market:

HigherMe is a recruiting platform that uses data and video to help retail and service employers find, screen, and hire better employees faster.
Industrial Microbes

Industrial Microbes is building a fermentation technology to convert methane and carbon dioxide into valuable, versatile building-block chemicals used in a wide range of applications. The process involves greenhouse gases as starting materials to create everyday products and chemicals using synthetic biology.
Instavest

Location:
CrunchBase: n/a
Twitter: goinstavest
Hacker News: n/a
Status: live
Market:

Instavest helps retail investors benefit from the smart trades of others. It also wants to help savvy speculators profit by sharing their trading data. Investors list their trades on Instavest, including the company, share amount and rationale behind the investment. Other users can invest alongside the people willing to share their own purchases and sales.
Kickback

Kickback makes it easy to play competitive Minecraft mini games for prizes and bragging rights.
Kuhcoon

Kuhcoon automates the workflow of digital advertisers and optimizes their ad spend using big data.
Level Frames

Location: Brooklyn, NY
CrunchBase: level-4
Twitter: levelframes
Hacker News: n/a
Status: live
Market:

Level is an online platform that allows anyone to find the right picture frame, at the right size, and even get an idea of how the art will look in different frames.
Lully

Location: San Francisco, CA
CrunchBase: lully
Twitter: lullysleep
Hacker News: n/a
Status: live
Market:

Lully is a smart device that goes under the mattress of the child experiencing difficulty sleeping. Producing a vibration about 10x stronger than the one in your smartphone, the Lully brings children out of that unhealthy sleep pattern into a lighter sleep. The result is improvement in childrens' sleep.
Lumi

Lumi provides customized kits for printing imagery at home on shirts and other garments. Lumi's printing process, based on proprietary dyes, allows customers to print images onto fabric with high-quality results. The process transforms simple clothes into one-of-a-kind apparel and merchandise.
Meadow

Meadow is a delivery service for quality cannabis-based medicines.
Moltin

Moltin provides developers with the building blocks needed to build eCommerce websites and mobile applicatiosn through a simple API. This includes components like inventory management, carts, checkout, and payments.
Nomiku

Nomiku makes an affordable immersion circulator machine for sous vide that assists in cooking food at the right temperature. The company also makes a companion app called Tender with recipes from well-known chefs.
Notable Labs

Location:
CrunchBase: notable-labs
Twitter: n/a
Hacker News: n/a
Status: live
Market:

Notable Labs is a personalized testing service for brain cancer patients that prioritizes combinations of FDA-approved treatments that can be immediately prescribed by a doctor.
Open Listings

Open Listings enables home buyers to purchase houses without real estate agents.
Outbound.io

Location: San Francisco, CA
CrunchBase: outbound-io
Twitter: outboundio
Hacker News: n/a
Status: live
Market:

Outbound.io organizes the messages you send around the actions your customers take. We allow non-technical marketers and product people to set up automated email, push notification, SMS or voice messages when you need your users to take an action, then test how well each message works.
Pachyderm

Pachyderm is an open source MapReduce engine that uses Docker containers for distributed computations. Tools like Docker and CoreOS provide the perfect building blocks for us revolutionize data analysis infrastructure. Pachyderm will eventually be a complete replacement for the Hadoop ecosystem, built with modern distributed computing tools for today's web stack.
Pakible

Pakible makes it easy for any business to create custom product packaging online. We're tackling the outdated packaging industry to make the experience simple for new and existing businesses. It should be as easy as creating a t-shirt online with Teespring or setting up a storefront with Shopify.
Pomello

Pomello is dedicated to helping companies find the best talent based on their unique company culture. The highest-performing recruiting organizations are excellent at identifying not just those candidates with the right skills, but also those who share priorities and values with the existing culture. Pomello maps organizational culture on a team-by-team basis, and integrates with your existing recruiting process to allow you to find the candidates most likely to thrive within your organization. Founded at Stanford University, Pomello's technology is based on 30 years of research in Organizational Behavior, which has been validated over time and across multiple industries.
Rescue Forensics

Rescue Forensics is an intelligence company specializing in actionable human trafficking intelligence. Rescue Forensics builds search software that helps find victims and assist law enforcement officials in collecting and documenting online evidence about sex traffickers.
Seed

Seed is the world's first business banking API. Now you can manage your banking on mobile, the web, or entirely with code.
Shift Labs

Shift Labs builds low-cost devices that make lives better by leveraging ingenuity of makers and hackers. In partnership with doctors its first devices is the DripClip. A substitute for expensive infusion pumps, the DripClip provides clinicians with a low-cost, battery-operated way to ensure precise gravity infusion dosages and measure dosages, avoiding errors introduced by rough calculations and counting drips visually. Ancillary markets include: veterinarians, EMTs, disaster backup.
SigOpt

SigOpt helps customers optimize physical experiments to get better results. Give SigOpt a metric, like CTR or growth, and tunable parameters, and the service will make that metric go up. SigOpt built an optimization framework for web and mobile applications that uses sophisticated math on the back-end combined with easy APIs and a simple web interface.
SIRUM

SIRUM is a match.com for unused medicine. They connect institutional surplus with safety-net clinics. SIRUM's platform enables closed, safe, and hassle-free peer-to-peer drug redistribution. SIRUM connects donor facilities and recipient clinics directly. SIRUM's smart technology ensures quality, safety, and record-keeping standards are met at every step.
SmartHires

Location: San Francisco, CA
CrunchBase: smarthires
Twitter: n/a
Hacker News: n/a
Status: live
Market:

SmartHires helps companies get high-quality candidates, referred by companies you trust.
Spoil

Spoil is a new way to offer gift. Walking you through a 3-step process, you simply tell us for which occasion you are offering a gift, to whom and what type of person is the one receiving the gift. Using that information, they match you with suppliers who will offer top trending items for their clients who correspond to the person you described to them.
Standard Cyborg

Standard Cybog make 3D printed waterproof prosthetic legs for the shower, the beach, and the pool.
TaskPipes

TaskPipes automates repetitive data processing. This prevents wasted time from manually filtering out junk entries, sorting, copy-pasting, and inserting new formulas to get the data in the format you need to make reports.
TeamNote

TeamNote is a cloud-based mobile collaboration tool that helps corporations unleash the productivity of their mobile workforce.
Transitmix

Transitmix is a web-based tool to help transit planners (professional and consumers) create routes more efficiently. Transitmix has been used to generate more than 125,000 bus lines and 40,000 new transit maps for more than 3,600 cities all over the world.
Valor Water

Valor Water delivers a SaaS platform for utilities to optimize revenue and locate hidden revenue. Valor Water Analytics allow utilities to harness the power of their data to develop solutions that achieve dual goals of water resource and financial sustainability. Enhancing the 'business intelligence' capabilities of water utilities nationwide.
WorkLife

WorkLife is a web app that helps teams have more productive meetings. Studies show 50% of meeting time is completely wasted. WorkLife helps you reclaim that time by helping you and your team adopt good meeting habits – create agendas, stay on track during the meeting, and ensure next steps get done afterwards.
YesGraph

YesGraph is a smart referral system for app developers. YesGraph recommends exactly who a new user should invite. Applications can integrate its API to make a suggested invite list to boost performance of sharing flows. YesGraph uses machine learning and social graph analysis normally only available to large social networks.
Yhat

Yhat provides data science technology tools and systems that allow enterprises to turn data insights into data-driven products.
Share this post: