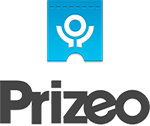 Prizeo enables celebrities to raise money for their favorite charities through fundraising contests.  Charities benefit when celebrities use their fame to promote causes and help raise money.  Prizeo works with celebrities to organize fundraising contests that have fun once-in-a-lifetime prize experiences.  A complete technical platform managed by Prizeo handles things like website hosting and donation payment processing.  Many celebrities have already hosted fundraisers on Prizeo.  Current fundraisers include a chance to meet Paul McCartney, attend a photo shoot with Paris Hilton, and tour a wolf sanctuary with 'Game of Thrones' author George R. R. Martin.
A One-Stop Solution For Celebrity Fundraisers
Fundraising contests with celebrity endorsements require considerable planning and resources.  Prizeo provides a one-stop solution for running these types of campaigns.  Some of the resources Prizeo provides includes highly-scalable technology, professional graphic design, video filming, post-production editing, payment processing, all legal and accounting aspects of the contest, public relations, marketing support, customer service, and prize fulfillment.  Prizeo keeps a small percent of the fundraising campaigns it hosts, enabling the company to build on its resources and launch more ambitious fundraisers.
Famous People That Have Already Helped Charities Through Prizeo
Big name celebrities like Lady Gaga, Justin Bieber, Mariah Carey, Muhammad Ali, Kobe Bryant, Alicia Keys, Kristen Bell, Larry King, Andrew Garfield, Snoop Doggy Dogg, and Will Ferrell have all raised funds through Prizeo.  Their charities include worthy causes like Born This Way Foundation, Philam Foundation, St. Jude Children's Research Hospital, Muhammad Ali Center, Kobe & Vanessa Bryant Family Foundation, Keep A Child Alive, Invisible Children, Larry King Cardiac Foundation, Worldwide Orphans, Snoop Youth Football League, and Cancer for College.
Current Prizeo Fundraiser Contests
Current Prizeo fundraiser contests include a chance to attend a concert and meet Paul McCartney, attend a photo shoot with Paris Hilton, and even tour the Wild Spirit Wolf Sanctuary with 'Game of Thrones' author George R. R. Martin.  In just one week, George R. R. Martin's fundraising campaign has become Prizeo's most successful fundraiser.  Over $300,000 has already been raised for The Food Depot of North New Mexico and Wild Spirit Wolf Sanctuary.  "Aa-hooo!"
Win A Wild Spirit Wolf Sanctuary Tour With 'Game of Thrones' Author George R. R. Martin
Share this post: