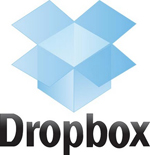 Dropbox has acquired Hackpad and Loom, two startups both from YC W12.  Loom's team will work on Dropbox Carousel, according to the announcement on Loom's company blog.  Hackpad will continue to be supported for both existing and new customers, as indicated in Hackpad's announcement.  These acquisitions are the third and fourth acquisitions of YC-funded startups by Dropbox, which itself has the highest valuation of any company funded by Y Combinator.
Loom

Loom enables users to put all their photos and videos in the cloud.  The result is a personal media library that is the same wherever you go. Loom has apps for Mac and iOS, providing an alternative to Apple's iCloud and Photo Stream.  Dropbox announced its Carousel product last week, which serves the same purpose as Loom.  Carousel also has an app for Android.  This acquisition by Dropbox enables Loom to continue working on a similar product, avoid unnecessary competition, and enjoy a profitable exit.
Hackpad
Hackpad is cloud-based collaborative wiki software for workgroups and teams.  Hackpad is "hyper collaborative", with granular privacy permissions, the ability to delegate project tasks, and share data in real-time or asynchronously.  Dropbox for Business recently became available for everyone.  Hackpad will likely continue building its smart collaborative document product, integrating the account management and security features offered by Dropbox for Business.
Acquisitions By Dropbox
Dropbox has a consistent strategy of growth by acquisition.  The pattern that works for Dropbox appears to be starting new features in-house and then scaling through acquisition of companies with similar products.  Acquisitions by Dropbox that I've previously detailed include Audiogalaxy to enhance cloud media features, Snapjoy for photo sharing, and Orchestra/Mailbox for messaging services.  Given that Dropbox recently made its Dropbox for Business available to everyone, there will likely be more acquisitions as Dropbox builds on its business products.
Share this post: