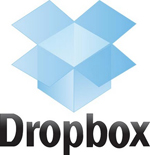 Dropbox has acquired Orchestra, Inc., makers of Mailbox.  The announced was made by Drew Houston and Arash Ferdowsi on the Dropbox blog.  The rumored purchasing price was between $50 million and $100 million, consisting of both cash and stock.
Mailbox is a new approach to email that checks your inbox in the cloud and then delivers messages to your iPhone.  The Mailbox app for iPhone is free and available for download now.  However, using the app requires a first come, first serve reservation.  The app launched just over a month ago with much hype, along with a rumored waiting list of over 250,000.  The two founders of Orchestra, the 13-person company that makes Mailbox, are both A-list talent.  Gentry Underwood has a BS in Symbolic Systems from Stanford University and previously worked at IDEO as Head of Knowledge Sharing.  Scott Cannon has worked on Mac and iPad operations at Apple.
Dropbox's strategy recently has clearly been to create new value beyond mere cloud storage.  TechCrunch's Ingrid Lunden obviously agrees with me.  In December, I wrote about Dropbox's acquisition of Audiogalaxy and also acquisition of fellow YC company Snapjoy.  These companies respectively gave Dropbox new features for streaming music and organizing photos.  In February, Dropbox added new features to Dropbox for Teams and integrated new PDF features with PSPDFKit.  This latest acquisition of Orchestra/Mailbox creates new opportunities not just for email hosting but also enterprise solutions.
Dropbox has doubled in size in the past year: 1 billion files saved every 24 hours, approximately $500 million in annual revenue, 100 million users, with 250 employees.  What will Dropbox do next?
Share this post: