Immunity Project is a non-profit organization on track to begin testing an HIV vaccine by year's end.  The organization has been working on this project since 2010 using a unique approach.  Immunity Project is currently having a tax-deductible fundraiser for $482K, with over $188K already raised, towards its final experiment required before Phase I clinical trials.
An HIV/AIDS Vaccine Candidate That Is Safe, Portable, And Novel
Immunity Project's vaccine is designed to be safe, portable, and novel.  The vaccine does not contain any viruses killed, live, or genetically modified.  Instead, this vaccination approach relies on people medically identified as "controllers."  Controllers are statistically rare individuals whose immune systems can target the biological markers of a specific virus, forcing that virus into a dormant state.  In the case of HIV, 1 of every 300 people living with HIV is a controller incapable of contracting AIDS.  Immunity Project's vaccine transforms everybody that uses it into an HIV controller.   This vaccine does not require refrigeration.  Delivery is administered through a nasal inhaler.
About This Fundraiser
Immunity Project's fundraiser will fund its final experiment before Phase I trials on humans.  The purpose of this experiment is to demonstrate the vaccine can successfully immunize human blood against HIV in a controlled external environment.  Of the $482K budget, $137K is required for lab materials and $345K funds the experiment itself.  An itemized explanation of these amounts can be found on the Immunity Project Crowdhoster website.  After this experiment, Immunity Project can proceed to a pre-Investigation of New Drug  (IND) meeting with the FDA.  The pre-IND meeting with the FDA begins the process of human clinical trials.
Contributions Can Be Pledged Now
Contributions can be pledged now for as little as $1.00.  Donations will go to the fiscal sponsor, Until There's A Cure, a leading HIV/AIDS focused 501(c)3 organization.  Money will then be used by Immunity Project to complete this experiment.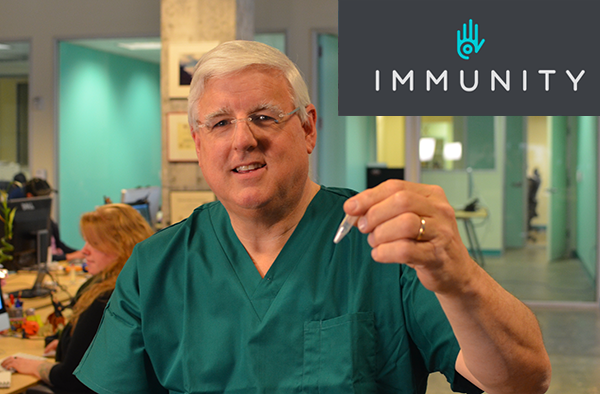 Share this post: