Some posts on this website are effectively part of a series.  I decided to finally organize posts that are part of a series, which are now listed on their own page in addition to the main complete archive of blog posts.  So far, I've been able to identify at least six sets of posts that are effectively entries in a series.  They are (in no particular order): Back in the Day, Book Reviews, Documentary/Movie Reviews, Aaron Swartz, Song Lyrics, and Airbnb.  Here's a description of each series.
Back in the Day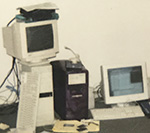 The history of personal computer technology, as told through my own experiences both personally and professionally across nearly three decades starting in the early 1990's.  I've only completed three of these posts so far.  They are about the first computer I actually owned, early '90s Internet access, and the first computer I assembled on my own.  Perhaps what satisfies me most about these posts is that I took the time to include the technical details and make sure those were accurate.  There would be more but for my insistence on attempting to write them chronologically.
Book Reviews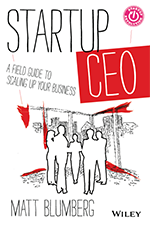 Book reviews currently only occupy two posts: Venture Details Explains Modern Venture Capital and Startup CEO Is A Field Guide To Scaling Up.  Both books are part of the Startup Revolution series, which consists of at least five other books relevant to people involved in startup culture and authored by professionals that completely understand the details of each book's topic.
There's other books I intend to write about that I feel are relevant to people involved with technology and culture.  Just one example is Bad Blood: Secrets and Lies in a Silicon Valley Startup.  Bad Blood is a particularly timely and important cautionary tale about the very real risks of running a startup.  The two documentaries I've seen, The Inventor: Out for Blood in Silicon Valley and The Dropout, don't tell even half the story of how Elizabeth Holmes dropped out of Stanford after just two quarters, raised more than $900 million dollars, and ended up indicted for a dozen felonies.  I have personal insight into Bad Blood and look forward to writing about it.
Documentary/Movie Reviews
We each have but one life to live and the movies provide a means of seeing the world from other perspectives.  Four posts I've written are about documentaries.  The Inventor: Out for Blood in Silicon Valley is directed by famed director Alex Gibney and goes in-depth into the saga of Theranos and Elizabeth Holmes.  Startup.com Is A Dot-Com Era Case Study is about govWorks, a real startup that existed during the bubble of the late '90s and witnessed it burst at the beginning of the millennium.  The Internet's Own Boy: The Story of Aaron Swartz attempts to understand the ambitions and tragedy of the late hacktivist Aaron Swartz.  Triumph of the Nerds is itself a three-part series that is effectively the de facto documentary about the history of the personal computer and creation of its industry.  It has a sequel that I intend to write about soon, Nerds 2.0.1: A Brief History of the Internet.
Movies I've reviewed include Star Wars: The Last Jedi, Willy Wonka & The Chocolate Factory, and Trip to the Moon.  Each of the movies was written in a different decade and inspire viewers in one way or another.  Trip to the Moon was directed more than a hundred years ago and imagines what it would be like to travel among the stars.  Willy Wonka explores the world of an eccentric founder that lives in his factory.  Star Wars: The Last Jedi is the latest in the saga of inhabitants that existed a long time ago in a galaxy far, far away.  All three such movies are the ideas upon which dreams are made.
Billion Dollar Buyer is actually a three-season television show.  Each episode consists of two small business owners attempting to close a deal to sell to the CEO of a billion-dollar hospitality empire that is also the owner of the Houston Rockets.  So much is said about "doing a startup" and raising money.  So little is said about running a business and actually selling something to customers.  Every episode of Billion Dollar Buyer serves as two case studies about how to close, or not close, a sales deal.
Aaron Swartz
Aaron Swartz was a hacktivist, original developer of Reddit, and part of the original cohort of the Y Combinator venture capital firm.  Aaron Swartz died on January 11, 2013.  I was reluctant to write even one post about Aaron because of the risk of seeming like I was somehow exploiting his passing.  However, I was able to find material that justified at least four posts.  My first post about Aaron Swartz acknowledged his death, and felt necessary based on the traffic this website received immediately after his death was reported in the press.  Aaron's induction into the Internet Hall of Fame was my second post about Aaron.  Imagine If Aaron Swartz Had Lived is my third post about Aaron Swartz.  The Internet's Own Boy: The Story of Aaron Swartz was the topic of my fourth post about the hacktivist and review of the documentary about his life.
Song Lyrics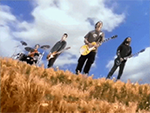 Song lyrics are a whimsical form of expression.  The startup Genius.com provides insightful annotations for lyrics across many genres, many of the annotations written by the lyricists themselves.  Song lyrics to which I've devoted a blog post (with clickable annotations) include: Ooh Child, Rusty Cage, Still I Rise, Don't Worry Be Happy, Nuthin' But A G Thang, Lithium, and It Was A Good Day.
Airbnb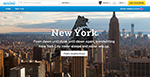 I haven't written a post specifically about Airbnb in five years.  Maybe that's because I keep waiting for the dust to settle on all the controversy surrounding the company and the dust never seems to settle.  Airbnb's legal drama in New York started sometime around 2013.  That may have been the tip of the iceberg.  The recent murder of five individuals in an Airbnb "party house" is just the latest Airbnb disaster.  The company still has yet to go public, despite raising money at valuations as high as allegedly $30 billion dollars.  From unsubstantiated rumors I've heard, Airbnb recently took a $100 million dollar line of credit because it could no longer raise new investment capital on even reasonable terms.  The company may also have cash flow issues associated with its large amount of overhead combined with possibly a reduction in revenue.  Given the current financial climate on Wall Street and sentiment about public offerings, I feel strongly that Airbnb will end up being a bigger failure than Theranos and perhaps the most high-profile failure in the history of Silicon Valley.
Being Discrete
There's probably more posts that I could justify as being part of a discrete series.  Back in the Day, Book Reviews, Documentary/Movie Reviews, Aaron Swartz, Song Lyrics, and Airbnb are just the beginning.  I look forward to contributing more to all of those series, and other series, in the form of thoughts, research, and words.
(The featured image at the top is a fractal.)
Share this post: