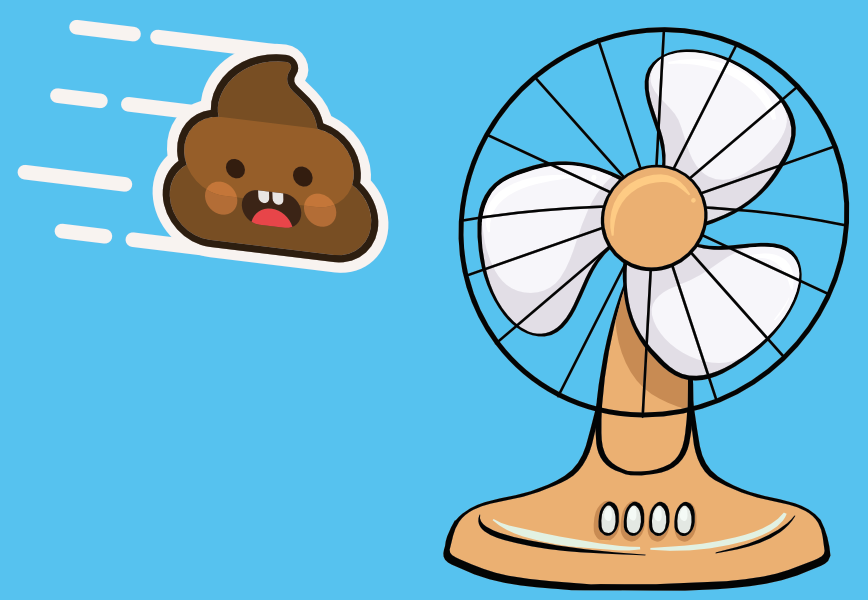 Credible consistent rumors, all of which I always get very indirectly, are that Airbnb's internal financial projections conclude that the company would need to file to go public immediately to actually have the IPO before the end of this year.  The alternative is that the company will run out of cash and financial resources to pay its expenses and long-term liabilities beyond the end of this year.  That would necessarily imply that Airbnb needs to file for federal bankruptcy protection to keep creditors away from what few assets it has while it attempts to recapitalize and restructure its debt.  The Airbnb saga has always looked Ponzi-esque, with the final scheme being a public offering to defraud retail investors so previous investors can dump their shares real quick.  The lead-up to all of this is a series of events that have happened within days, not months.  Within the last 150 days, all of the following events have occurred:
Two Billion Dollars Cash Borrowed At 12% Interest (April, 2020)
The company borrowed two billion dollars cash at twelve percent interest.  To put that in perspective, Airbnb would need to earn $240 million cash in annual net profit, or $20 million cash net profit per month, just to break even on the interest payments due on the loans.  The first of the two billion cash was borrowed from two private equity firms, Silver Lake and Sixth Street Partners.  The second of the two billion cash was borrowed from those same firms, with additional funds pooled from seven other firms: Fidelity, T. Rowe Price, Blackrock, Oaktree Capital, Apollo Global Management, Benefit Street Partners, and Owl Rock Capital.  The two billion cash was raised as convertible debt, with the company valued at half of any previous known valuation.  However, any valuation is irrelevant if Airbnb defaults on the loans, because then the lenders become creditors that can legally seize whatever assets Airbnb owns to satisfy the debt.
And that's where the possibility of a federal bankruptcy filing comes into play.  The dollar amounts are such that Airbnb's creditors will absolutely file suit to recover their money.  Faced with all those un-winnable lawsuits, Airbnb would need to file for bankruptcy protection to put the lawsuits on hold and maintain its assets while it tries to work out a debt repayment plan.  Simply put: Airbnb gets sold to the banks for the two billion dollars it can't repay or Airbnb files for federal bankruptcy protection.
Severance of 1,900 Employees (25% of Workforce) (May, 2020)
Airbnb fired 25% of its workforce.  In a letter that somebody wrote for the CEO, which was also issued as a press release, the company indicated it would provide severance, temporary benefits, and setup a website to help its former staff search for new jobs.  It would appear that a substantial amount of the two billion dollars of loans was used to buyout the employment agreements of the 25% of laid-off workers and provide those severance benefits.  Incidentally, the fourteen weeks of severance pay provided to those May layoffs would now be almost entirely gone.
I predicted the layoffs about a month before they occurred.  The layoffs are arguably one of the few big decisions Airbnb has made of which I agree.  Not doing the layoffs early, when they were clearly necessary, would not have been to those employees' benefit.  Making one deep cut of personnel, as opposed to multiple cuts, is not easy for any company but it's better for those former personnel and public relations.  Multiple personnel cuts appears to the general public as if the company's financial situation has gotten worse.  Notifying those people earlier, rather than later, so they can start planning a new phase of their life was the right thing to do.  Providing severance and benefits, while the company had resources to provide all of that, was also the right thing to do.
Now having said all that… I still predict now, as I did even after the layoffs, that Airbnb will have no choice but to organize another round of layoffs.  Those layoffs will include entire offices and "global presences", like the recent complete closure of Airbnb's Barcelona offices.  The closure and consolidation of regional offices will reduce payroll liabilities, but also allow Airbnb to reduce office rent and related expenses.
Termination of All 600 Internships and Contractor Agreements (May, 2020)
Airbnb terminated all of its internships and contractor contracts, which included six hundred contractors that often work with more than thirty global agencies, further announcing it was not hiring any new contractors at least through the end of the year.  Those contractors, unlike employees, did not receive any severance package or benefits.
Departures of Chief Compliance Officer and In-house General Counsel (May, 2020)
While the COVID-19 epidemic continued to escalate, Airbnb also had high-profile departures that (presumably) abruptly left the company on their own.  Those departures include its Chief Compliance Officer, which Airbnb called its "Chief Ethics Officer", and its deputy in-house general counsel.
Airbnb Add-Ons, and Companion Services, and "Super Hosts" All Close Shop (Late May, 2020)
By the end of May, 2020, after two billion dollars of loans at 12% interest, severance of 1,200 employees, termination of 600 internships and contractors, and multiple high-profile departures, the people and business outside of Airbnb that rely on the company also jumped ship.  Those are the "startups and small landlords" that provide add-ons, companion services, and "real estate investment companies" that list on Airbnb.  As reported on CNBC, "venture-funded companies and mom and pop businesses in the short-term rental market" all "offload[ed] properties in an effort to cut their losses after the coronavirus dramatically curtailed travel."  Airbnb competitors like TripAdvisor, Stay Alfred, Lyric, Zeus Living, and Sonder have all also either drastically scaled back their organizations or just completely gone out of business.
As I reported at the beginning of April, the hosts smart enough to avoid losing money were all emptying their "Airbnb rentals", abandoning those properties, and breaking the leases.  That resulted in an early massive hit to Airbnb's revenue as a sudden permanent loss of hosts and listings necessarily resulted in a sudden permanent loss of revenue.  On Wired.co.uk, a detailed blog post goes into the economics of Airbnb's collapse and includes some specific numbers and amounts.  The Wall Street Journal also reported on "overextended Airbnb hosts" that now are dealing with the consequences.  As reported on CNN, Airbnb hosts that have mortgages and own rental properties continue to sell those properties often at a massive loss.  And as Bloomberg reported, the side-effects to landlords and owners of rental properties of all the Airbnb hosts abandoning their rental units continues to be felt through the economy.
Airbnb Snitches Out Its Hosts To New York Authorities (June, 2020)
Airbnb settled a years-long dispute with New York City in exchange for immunity from civil lawsuits and criminal prosecution.  The settlement, which concludes a lawsuit in federal court in the Southern District of New York, provides that Airbnb will, in no uncertain terms, snitch out all of its hosts to local NYC authorities so that local authorities can assess fines and pursue prosecution against hosts that violate a local ordinance against short-term rentals.  That ordinance is intended to protect local New York citizens, residents, and families that actually intend on residing in those rental units.  After thorough research by myself over ten years, I honestly agree with those types ordinances and feel they are necessary.  However, in a business sense, I find it pathetic that Airbnb is willing to snitch out its hosts, the primary source of the company's income, in exchange for immunity for itself against lawsuits and criminal prosecution.
Guest "Money Donations" to Hosts Through "Kindness Cards" Backlash (Early July, 2020)
Guests were sent a mass email by Airbnb asking them to click on a link to "donate" money to hosts through what was termed "Kindness Cards".  This resulted in a public backlash on social media and the rest of the Internet as guests were disgusted and insulted that this company Airbnb, which at one time was supposedly worth billions of dollars, was asking guests to "donate" money to hosts, who were also presumably making income through their "Airbnb rentals".  The "Kindness Cards" backlash also raises questions of what happened to all of the $250 million, if it even existed, set aside for the Host Relief Fund.
Announcement of Discussion of "Blank-Check Acquisition" Versus Public Offering (Late July, 2020)
The big red-flag signal that Airbnb had effectively thrown-in the towel on the possibility of a public offering came in the form a press release by Airbnb, and only Airbnb, that the company was "approached" by a Special-Purpose Acquisition Company versus its own public offering.  That press release signaled that the company is acknowledging that there is no legitimate way out of its financial situation through a public offering and trying to create a rumor that there is still any demand for its stock.
A blank-check special-purpose acquisition company (SPAC) provides the target firm like Airbnb with a method to go public without providing any of the require financial documents and disclosures that would be required under a traditional IPO.  The SPAC is buying the target (Airbnb) as a private purchase, with retail investors buying stock in the publicly-traded SPAC.  That provides the SPAC with the opportunity to disguise how poorly the target (Airbnb) is doing financially by mixing in other financial details and not breaking-out the details of the target's (Airbnb) internal financials.
Unlike a blank-check SPAC company, the reason a traditional public offering public would not be feasible for Airbnb is that all potential IPO investors must be provided all of the same disclosures about the company at the same time.  That would include financial details about the company's cash flows, assets, liabilities and ability to repay its liabilities.  Necessarily, those details would include at least the previous twenty-four months of financials and prospectus details for at least the next twenty-four months.  Given the sudden change in its financing, Airbnb would absolutely not want to provide all of those details to all potential investors in a traditional public offering.
Legal Dispute with Apple Regarding App Store Fees (Late July, 2020)
Airbnb is apparently not making enough money that it can afford to pay Apple the fees for purchased made through its app on App Store.  Just a few weeks ago, Apple initiated a legal dispute with Airbnb over refusal to pay the required fees for purchases made through iOS AppStore.  Airbnb is apparently making a small amount of revenue through what it terms as "virtual experiences", although not making enough revenue that it can afford to pay Apple the commission that Airbnb agreed to provide when it setup its App Store account.  The fact that Apple is having to pursue legal remedies against Airbnb over App Store fees to me is an indicator that Airbnb is desperate to hang onto whatever little money can get.
Collateral Matters
There's details that I haven't discussed in this post that aren't connected to any particular event, like Airbnb's float-based business model, common in the insurance industry, that is a huge ongoing problem as Airbnb continues to be forced to completely refund guests for bookings paid for upfront that are now impossible to attend because of cancelled events and rental properties that no longer exist.  On the bright side, cities continue to regain their culture and "pandemic pricing" means rents are more affordable than ever.
Airbnb's Timeline of Collapse
Airbnb's sudden collapse over the last 150 days leads up to now.  Airbnb has always seemed Ponzi-esque in the sense that Airbnb kept raising money from new investors at higher valuations on the foolish belief that the company would eventually have a hyped public offering and retail investors would buy the stock at a premium so that all the previous investors would make a profit.  A public offering seems extremely unlikely now as the company's decline continues rapidly.  What seems more likely based on the events of the last 150 days is Airbnb's hotly-anticipated federal bankruptcy.
Share this post: