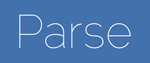 Parse has been acquired by Facebook, as announced today on the Parse company blog and Facebook Developer blog.  Parse is a platform-as-a-service for creating full-featured mobile apps.  The "Heroku for mobile" went through YC S11 and now powers more than 60,000 apps.  Comments from Parse and Facebook indicate this acquisition addresses long-term objectives for both companies, rather than merely being an acquisition for talent.
In an interview with VentureBeat, Parse CEO Ilya Sukhar states that Parse will continue to operate under its own brand.  Customers should notice no change in service after the acquisition is complete.  Mr. Sukhar also states that Parse's goals with the acquisition were to assist customers with distribution and monetization.  Working specifically with Facebook gives Parse access to a very broad platform with a significant reach.
For Facebook, this acquisition is all about staying competitive on mobile devices.  Facebook also recently announced its Facebook Technology Partners Program.  Parse works on iPhone, Android, and Windows Phone.  Tools like Parse that make creating mobile apps easier will result in more developers using Facebook Platform.  More developers using Facebook Platform likewise creates new advertising and revenue opportunities.
The acquisition of Parse by Facebook is a cash-and-stock deal valued at $85 million, reports The Wall Street Journal.  After considering multiple offers, the deciding factor for Parse was the cultural fit with Facebook.  Parse previously raised $7 million across multiple investors, making this a fairly profitable exit.
Share this post: