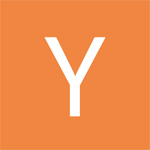 Sam Altman is replacing Paul Graham as president of Y Combinator.  An alumnus of YC's original YC S05, Mr. Altman co-founded Loopt in 2005.  Sam Altman subsequently joined YC as a part-time advisor.  Loopt was sold to Greendot in 2012. Mr. Altman is also a partner of his own venture capital firm Hydrazine Capital.  This transition officially culminates structural changes at Y Combinator I have long observed.
Shifting Priorities
Paul Graham says this succession is because YC needs "to grow proportionally bigger".  However, barely a year ago he said YC needed to reduce its size to get "back to basics".  That was after investors abruptly cancelled the $150k Start Fund.  Mr. Graham states in announcing this change that Sam Altman is better suited for the task of growing Y Combinator than himself.  They both would certainly know that better than I do.
My opinion is this succession, along with the addition of all the new partners over the last three years, has simply been to allow Paul Graham and Jessica Livingston to spend more time with their children.  They co-founded Y Combinator in 2005 and married in 2008.  YC W09 batch decreased in size as Mr. Graham and Ms. Livingston started a family.
Y Combinator started with the intriguing philosophy of doing more with less, being "relentlessly resourceful".  That philosophy seems to have evolved as the firm swelled from just its co-founders to at least nineteen partners along with multiple buildings to warehouse them.  Several partners are already partners at other venture capital firms: Sam Altman at Hydrazine Capital, Gary Tan and Harj Taggar at Initialized Capital.  Meanwhile, the Bay Area's cost-of-living has increased dramatically while Y Combinator still offers the same cash and terms since 2005.
Final Thoughts
Paul Graham says he will continue to do office hours with startups, yet doesn't say how often.  If he and Jessica Livingston are not willing to do the work themselves, I doubt anybody will carry their weight.  Under this new arrangement, startup founders may be less inclined to continue selling 6% of their company for a mere $20,000 dollars.  I also don't look for investors to keep on going out of their way to do business with Y Combinator.  Partners at YC may continue the trend of reducing their involvement and moving on to start their own firms.
As it becomes just another venture capital firm, this succession may be the beginning of the end for Y Combinator.
Share this post: