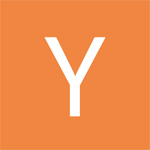 If your startup idea is so great, then why would you sell 7% of your startup for $20,000 dollars and some advice?  You probably wouldn't.  Y Combinator has obviously thought of this question.  That's why their first advice after investing is to avoid anyone else's "lowball offers".  That advice seems to be working so far: Valuations of Y Combinator portfolio companies now potentially total $13.7 billion dollars.  Meanwhile, new startups continue to get the same 2005-era investment terms from YC.  Given its size and success, Y Combinator should be offering at least $50,000 or perhaps $100,000 to each new startup in exchange for that 7% of equity.  The venture capital firm certainly has plenty of cash to be more fair with founders, having recently bought a big new headquarters and opened a second office in San Francisco.
Portfolio Companies Now Potentially Worth $13.7 Billion Dollars
Paul Graham recently claimed the total valuations of YC's portfolio is $13.7 billion dollars based on 306 companies with valuations.  This past June, the amount provided was $11.6 billion dollars across 285 companies.  The alleged $2 billion increase is explained by more startups with valuations (306 vs. 285), acquisitions, and late-stage fundraising.
Demo Day for YC S13 occured in August, likely contributing to the additional twenty-one companies with valuations.  However, Series A fundraising would not substantially increase the total portfolio value.
Eight YC startups have been acquired since June: Xobni, Embark, Luma.io, Lanyrd, Bump Technologies, Flutter, Cue, and Hackermeter.  However, none of those exits was a significant premium over any previously fundraising.  In fact, acquisition amounts can negatively impact the total value of a portfolio by providing a company's final valuation.  For example, Xobni raised $40 million at various valuations yet exited at $50 million, only slightly more cash than the company had raised.
Late-stage fundraising by one of the biggest portfolio companies best explains the claimed increase to $13.7B.  Extremely high valuations require raising significantly large amounts of money in exchange for relatively small percentages of equity.  37 YC Startups Valued Over $40m Revisited written in June was my most recent guess at the most valuable portfolio companies.  Only companies from the top of that list would be capable of increasing total valuations by $2.1 billion dollars.
Same Low Investment Amounts And Terms Since 2005
Founders are still offered the same 2005-era investment amounts and terms from Y Combinator, despite the multi-billion dollar value of the VC firm's companies.  In 2005, Y Combinator was a new and unknown venture capital firm, bootstrapped with the four co-founders' own money, investing in just eight companies.  Over the years, YC has itself raised $10 million dollars, grown to at least 19 partners, opened a second office in San Francisco, and routinely invests in more than 50 new startups every six months.
Y Combinator's terms to new investments simply aren't rational, even if YC's equity gets diluted on subsequent fundraising.  The terms originally made sense because YC was unproven and only funding eight companies at a time.  Almost ten years later, Y Combinator has turned into a semi-annual factory of 50 companies where Paul Graham & Co. take 7% equity, shuffle the founders across the stage after three months, and consistently make very large returns on their investments.
The deal gets worse for every new batch.  Y Combinator has admittedly become much more selective about its investments, based on the steep increase in applicants.  The venture capital firm hasn't increased its investment amount to compensate for these better risks.  Instead, other investors offer convertible notes (loans) to the startups (Start Fund / YC VC Program).  Y Combinator itself just keeps getting better startups for that same non-inflation-adjusted $20,000 offered since 2005 at the expense of other investors and the startups themselves.
Final Thoughts
The valuations of Y Combinator companies might not total $13.7 billion dollars.  Paul Graham doesn't provide any details to support such claims.  He has, however, stated a position with which I agree: valuations are fiction.  My personal opinion is that public comments about the value of portfolio companies are intended as advertising to increase the quantity of applicants each round and also justify YC's large percent of equity.
Y Combinator started in 2005 as a "new model of startup funding" intended to result in innovative new ideas.  That doesn't change the fact Y Combinator is a private investor in business to make a profit.  Eight years and billions of dollars later, Y Combinator is still offering the same investment amounts and terms as when it started.  Asking founders to give you 7% of their company in exchange for $20,000, basically out of the kindness of their heart, just doesn't seem right for a firm as big and discriminating about who it funds as Y Combinator.  For somebody complaining about "lowball offers", PG's is in the same ballpark.
Silicon Valley consistently has too few seed money venture capital firms.  Start Your Own Damn Y Combinator is a post I wrote that criticized (among other things) Y Combinator's influence over founders.  The only thing I'd change about that post is the title.  I'd make it plural: Start Your Own Damn Y Combinators.
Share this post: