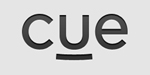 Cue has been acquired by Apple, various sources have reported.  Cue was "a free service that helps people make the most of their day."  The genesis of Cue was Greplin, funded in YC W10 as a personal web search engine that indexes information stored in online services.  In September 2012, Cue co-founder Daniel Gross and Robert Scoble did a video discussion about Cue and "the age of context" (embedded below).
Google Now is a similar service to Cue.  Google's service aims to help users "Stay on top of what's happening in your life every day, including what you need to do, where you need to go, and how to get around."  Google Now is free on both Google Play for Android and Apple iOS App Store.  However, Google Now competes with the new Notification Center built into Apple's new iOS 7.
Apple co-founder Steve Jobs made a vow "to destroy Android… willing to go thermonuclear war on this."  Beginning with iOS 6, Apple cut ties with Google by un-bundling two Google products from iOS: Google Maps and YouTube.  With iOS 7, Apple replaced Google with Microsoft Bing as Siri's default search engine.
Cue is Apple's second acquisition of a YC-funded company.  This past August, Apple acquired mass transit mobile app maker Embark.  Apple's CEO, Tim Cook, recently explained Apple's acquisition strategy: "We generally do it for skills or IP [intellectual property]… We really like to control the primary technology behind the products that we're in."  Apple's recent acquisition of Embark was probably to enhance Apple Maps.  Given Apple's strategy and the potential competitive threat of Google Now, I agree with speculation by 9to5mac's Mark Gurman that Cue's technology will be integrated with iOS Notification Center and Siri.
"The Cue service is no longer available," says Cue's website.  Crunchbase indicates Cue raised $4.7 million dollars.  However, TechCrunch reports Cue raised additional funds, "a $10 million round in November of 2012 from Index Ventures, which the startup chose not to announce."  The same post also states Cue's acquisition price was "between $40 million to $60 million."
Daniel Gross and Robert Scoble discuss Cue and "the age of context".
Share this post: