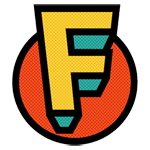 Flutter has been acquired by Google, announced on Flutter's website.  The YC W12 company makes a popular Mac app that enables Kinect-like control by gestures at the webcam.  Flutter was included by Apple on its 2012 Mac App Store "Best Mac Apps of the Year".  This past February, Flutter added support for Google Chrome.
Flutter originally worked with iTunes, Spotify, rdio, Quicktime, VLC, Apple Keynote, and Microsoft PowerPoint.  The Google Chrome extension released in February enabled support for YouTube, Pandora, Grooveshark, and NetFlix.  "Flutter could make Gmail Motion a reality," reports Engadget.  On April 1, 2011, Gmail Motion was announced by Google though the product was never released.
Both Flutter co-founders Mehul Nariyawala and Navneet Dalal previously worked at Google, reports GigaOM.  Google acquired the founders' previous startup Like.com in 2010.  This is Google's ninth known acquisition of a company funded by Y Combinator.  Just two weeks ago, Google acquired mobile app maker Bump Technologies.
TechCrunch reports Flutter's rumored acquisition price was approximately $40 million dollars.  In June 2012, CrunchBase indicates Flutter raised a seed round of $1.4 million dollars.  "Flutter users will be able to continue to use the app, and stay tuned for future updates," according to the acquisition announcement.  Flutter's free app remains available on Mac App Store.
Share this post: