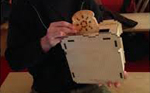 Between Demo Days provides time to explore existing startups.  I've written positive posts about more than two dozen Y Combinator companies.  There's certainly many more great startups I've yet to review.  Six companies I covered awhile back worth reminding you about include FarmLogs, COLOURlovers, Apportable, Kytetime, FundersClub, and Upverter.
FarmLogs (FarmLogs Reimagines Agriculture, 14/February/2013)
FarmLogs develops software for the farming industry that enables farmers to forecast and measure profits, track expenses, manage risk, and get informed all from one place.  The company makes apps for web, Android, and iPhone.  As I wrote in February, I like this startup for two reasons: 1) FarmLogs began as a project to help the community while the founders were in college in Michigan, and 2) the founders wisely chose to keep the company close to its customers in Michigan rather than move to Silicon Valley.  FarmLogs is the only agriculture startup funded by Y Combinator.
COLOURlovers (COLOURlovers Is A Visual Community, 14/April/2013)

COLOURlovers enables you to create color palettes, share custom patterns, name colors, and discuss color inspiration ideas.  The site has more than a million user-submitted color palettes.  There's various tools, including selecting colors that work well together and gathering color palettes from photos.  COLOURlovers' patterns section is a convenient source of wallpapers that can be downloaded in various sizes and formats.  The founders also have domain expertise: Darius Monsef, CEO, previously studied color theory and fashion design.  Aaron Epstein, VP of Product, began working on the ColorSchemer app more than a decade ago.  Can you see the love?
Apportable (Apportable Enables iOS Apps On Android, 15/August/2013) 

Apportable enables iOS apps to run on Android devices.  Apportable's platform, along with available conversion services, allow apps to be cross-compiled without extensive changes to the original codebase written in either Objective-C or C++.  The platform includes more than forty open source projects, all licensed under either APSL 2.0 or LGPLv3.  Many games are featured on Apportable's Customer Showcase, demonstrating the platform's advanced capabilities and performance.  Björk recently relied on Apportable to bring the complete Björk Biophilia multimedia experience to Android.
Kytetime (Kytetime Lets Parents Monitor Smartphones, 8/April/2013)

Kytetime is an Android app and service that enables parents to monitor their teen's Android smartphone.  The app, available free on Google Play, lets parents schedule when apps can be accessed and uses the smartphone's GPS to track their kid's whereabouts.  The service, Parent Dashboard, uses the app's data to create reports about app usage, viewed Internet sites, and a history of locations submitted through the smartphone GPS.  Kytetime's service has potential with non-Kytetime apps and devices, like the BeLuvv Guardian wearable I previously mentioned.  Kytetime provides peace-of-mind to both parents and kids without requiring teens to check-in by calling home.
FundersClub (FundersClub Is First SEC-Recognized Online Venture Capital Firm, 28/March/2013)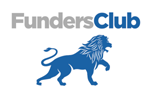 FundersClub is a web service that makes aggregated investments in startups by pooling money from many individuals and institutions.  This business model makes it easier for startups to raise money because individuals can invest as little as $1,000.  FundersClub works by pre-screening potential companies looking for capital and pooling money from multiple investors into a single LLC that invests on its own behalf.  FundersClub is the first online venture capital firm, having been recognized by the SEC as an investment advisor rather than a broker-dealer.  The JOBS Act signed by President Obama last year may mean that firms like FundersClub are the future of startup fundraising.
Upverter (Upverter Hackathon Recap, 3/March/2013)

Upverter makes browser-based electronic design tools focused on collaboration and usability.  Hardware startups are once again popular.  Upverter provides a complete environment for creation: invention exchange through community, editing tools for design schematics and printed circuit boards, an open-source library of parts and components, importers and exporters from other formats, project simulators, and one-click ordering for prototype manufacturing.  As I keep mentioning, wearable devices are an exciting new market with great potential.  It would be interesting to see Upverter work with one of the fashion-related startups, perhaps offering a feature to integrate electronics projects with fashion accessories.  Upverter held a Hackathon this past March that resulted in some interesting inventions.
An Eclectic Mix Of Companies
These startups are each in a different market: FarmLogs (agriculture and farming), COLOURlovers (visual design), Apportable (mobile-specific platforms and development tools), Kytetime (parenting resources), FundersClub (financial services and payment processing), and Upverter (electronics design).  My hope is that seeing all of these companies on the same page might result in some unique combination of ideas.  Upverter for farmers?  Kytetime for venture capitalists?  Color theory for Björk fans?

Visit all of these startups.  Inspiration can come from anywhere.
Share this post: