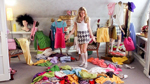 Eight startups for fashion and clothing have done Y Combinator.  Three of these companies are new, in the current batch of YC W13.  And Winter must be a good time to get funding for fashion.  All except one are from winter sessions.  Here's all of them:

In the current YC batch, Lollipuff is an auction site that fully authenticates any designer clothing and accessories it sells. Lollipuff prevents buyers from purchasing counterfeit goods by using a combination of human expert authenticators along with a patent-pending process to ensure that the goods on the site are real. All the items sold are either lightly used or brand new.

Also in YC W13, StyleUp is a daily personal fashion recommendation service for women that takes into account your location, current weather, and personal style to give you stylized outfit suggestions each day.
Teespring, another  in YC W13, allows people to crowdfund awesome custom apparel with no up-front cost and no risk. Create a design, choose a sales goal, and launch a campaign (for example, teespring.com/botswana or teespring.com/hntees). Once the goal is reached, Teespring handles the production, fulfillment, and sends the organizer a check for the profit.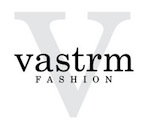 Vastrm is the only YC -funded clothing company started specifically for men.  Vastrm Fashion is a provider of mass customized men's polo shirts. The site empowers men to define the look, fit, and function they want in a shirt. The creations are made to order and shipped within 3 weeks.  Vastrm is from YC S12.
From the Land Down Under, 99dresses is an Australia-based company where women can trade their high end, gently used clothes and accessories, with the aim of allowing them to have a virtual "endless" closet of clothes at their disposal.

Shoptiques is one of two YC fashion companies based near New York's Garment District.  Shoptiques.com brings boutique shopping online. On Shoptiques.com, you will experience personalized shopping with the most unique and fashion-forward inventory from the best local boutiques.

Kaleidoscope has been described as "Pinterest meets ShopStyle".  Kaleidoscope lets users browse a stream of both editorial-approved images and street style photos. If you like what you see, click on any image and it breaks it down by item and offers direct links to sites like Nordstrom's, Bergdorff, Net-a-Porter or Shop Bop, where users can buy the exact items featured in the photo or similar ones across a range of price points, both higher and lower.

Also based near New York's Garment District, Fabricly wants to reverse and improve the way fashion is sold, by crowdsourcing designs and using a voting process to only manufacture pieces that people actually want, all while saving customers a bundle.
Browse them all!
Share this post: