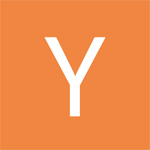 Y Combinator's upcoming batch will likely be "less than 50″ companies, according to Paul Graham's latest essay.  This is following recent news that YC's "Start Fund" has been replaced with a new $80k "YC VC" program. Y Combinator's summer 2012 batch was its biggest yet, consisting of over 80 companies of which more than 60 are known.
Hints regarding internal issues with YC , and startup funding in general, began showing last summer.  One example is a post by TechCrunch's Colleen Taylor titled "A Notable Absence From Y Combinator's Latest Demo Day: The Funding Slide".  Prior to YC S12 Demo Day, each company's pitch deck consisted of a funding slide indicating how much money they were looking to raise and the status of their funding.  For YC S12 Demo Day, startups were explicitly prevented from showing the funding slide.  The official reason, according to Paul Graham, was to get Demo Day "back to basics".  However, to completely ban the funding slide seems rather extreme given that startups obviously need to raise money.  A reasonable conclusion at the time was the startups either couldn't raise money or would be raising less money and at lower-than-usual valuations.
The lead-up to YC S12 began prior to Facebook's much-hyped IPO.  Subsequent to the negative performance of FB stock, investors have become more risk-averse of Internet startups.  Overall, YC's current challenges may really just reflect general market conditions.
Share this post: