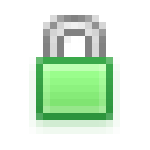 Financial services and payment processing comprise well over a dozen of the companies funded by Y Combinator.  Balanced, WePay, and Stripe have all recently announced new products for businesses.
Balanced has added support for bank payments to its API, as reported by TechCrunch's Ryan Lawler.  This new functionality enables third-party developers to create web forms that allow customers to pay with their bank account.  Balanced also recently announced a stand-alone Payouts API.  Balanced, from YCW11, provides two-sided payment API's for processing, payout, and marketplaces.  By focusing on peer-to-peer marketplaces, Balanced creates solutions for organizations that need to both receive payments from customers and also pay service providers and sellers.
WePay has released an iOS virtual terminal to send invoices and accept credit card payments on the go.  The app is designed for busy professionals like service providers and contractors.  It's available now on iTunes AppStore.  WePay (YCS09) enables sellers to simply and easily collect money, generate invoices, and create an online store.
Stripe has begun its expansion into the U.K.  Patrick Collison, co-founder and CEO, made the announcement today at the London Web Summit.  Stripe (YCS10) already has a London office and is hiring for positions in London, Berlin, and Paris.  Stripe began international expansion last September in Canada.  I also wrote about Stripe a month ago.  Stripe recently raised its $20 million dollar Series B at a $500 million valuation.
Share this post: