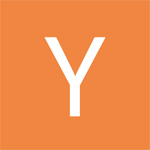 YCW13 is winding down towards Demo Day on March 26.  About a month before Demo Day, the companies start showing up in the press.  Professional courtesy is that I don't add companies to the YC Companies page until I see them announce publicly on sites like TechCrunch, Hacker News, and the official YC Posterous.
Right now, I have 16 of the 47.  Visit them all yourself: FlightCar, Goldbely, Meldium, Microryza, Padlet, Screenhero, Semantics3, SimplyInsured, Strikingly, Swish, Thalmic Labs, Unmanned Innovations, Watsi, Wevorce, Zaranga, and Zenefits.
Keep checking back here for updates!
Share this post: