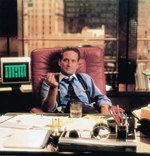 The 464 startups prior to YC's current batch have each raised an average of $3.18 million dollars, according to a recent tweet by Paul Graham.  The math on that collectively means those companies have raised over 1.4 billion dollars.
Of those companies, here's what's raised money in the last couple of weeks.
Virool, from YC S12, raised 6.6 million dollars from several institutional investors and several individuals (Dow Jones).  Virool allows anyone with a YouTube video to reach their desired target audience on Facebook, mobile phones, and niche sites (CrunchBase).  Alex Debelov, Virool's CEO, says he plans to use the funding to "execute global ambitions" and expand from 8 employees to 25 employees.
PagerDuty completed a 10.7 million dollar Series A (MarketWatch).   The round was led by Andreessen Horowitz.  PagerDuty went through YC Summer 2010 and provides Software-as-a-Service IT on-call schedule management, alerting, and incident tracking.
42 Floors raised its 12.3 million dollar Series B (San Francisco Business Times).  NEA was the primary investor, with participation by Bessemer Venture Partners, Thrive Capital, and Columbus Nova Technology Partners.  42 Floors was in YC W12 and seeks to be "Trulia for commercial real estate."  Jason Freeman, the company's co-founder, says 42 Floors has facilitated the leasing of 2 million square feet to a total of more than 1,000 companies.
Finally, Cloudant received a strategic investment of an "undisclosed amount" from Samsung Venture Investment Corp. (Private Equity Hub).  Cloudant was in YC's Summer 2007 batch.  The company provides distributed NoSQL database-as-a-service solutions built on Apache CouchDB.  Cloudant previously raised 4 million dollars from In-Q-Tel, "an independent, not-for-profit organization… created to bridge the gap between the technology needs of the U.S. Intelligence Community (IC) and new advances in commercial technology." 

---
Sources :
Share this post: