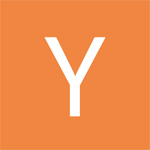 Tuesday, March 26, is Demo Day for YC W13.  I guess my invitation got lost in the mail.  No worries, though.  Thirty of the 47 startups have already launched publicly.  According to Y Combinator's website, this Demo Day will follow the same format as YC S12.  Demo Day will be a single day-long event held at the Computer History Museum.  Presentations to investors will be made in three sessions, 16 companies each, between 10 a.m. and 5 p.m.
This Demo Day has several unique characteristics.  One attribute of YC W13 is that it's significantly smaller than YC S12.  Prior to this batch, the number of companies had steadily increased each round.  Y Combinator's own official numbers are that YC S11 and YC W12 respectively had 64 companies and 66 companies.  For YC S12, the number jumped up to 86 companies.  This latest batch of YC W13 is 47 companies, half of the previous round.
Also noteworthy is whether pitching companies will be allowed to show a funding slide.  As TechCrunch reported at the time, Demo Day for YC S12 was the first Demo Day wherein startups were explicitly prohibited from showing a slide to investors of how much money they were looking to raise and the status of their funding.  Investors and reporters may be looking to see whether the funding slide returns, along with any other changes to the presentations.
Finally, YC W13 is the first round where the $150k Start Fund has been replaced with the $80k YC VC.  Beginning with YC W11, SV Angel offered a $150k convertible note to every YC company.  Subsequent to YC S12, Start Fund was abruptly ended and replaced with a new YC VC program.  "The new version involves less money and more engagement," according to Paul Graham's announcement.  The YC W13 Demo Day will be an opportunity to see if the new program, with half the money and greater involvement from investors, has made any visible impact on the pitching companies.
My advice:  YC is presumably still banning the funding slide.  And two thirds of the companies have already publicly launched.  YC should just schedule all 17 of the un-launched companies to pitch in the morning.  Then everybody can be done by lunchtime and spend the afternoon enjoying the great weather.
Demo Day for YC W13 is Tuesday, March 26.
Share this post: