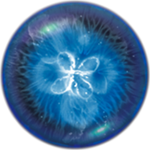 Winning as an independent game developer requires more than graphics, mechanics, and a soundtrack.  Hit games mean big rewards, though.  OMGPOP was acquired in 2012 for at least $180 million dollars.  Just one game, Draw Something, is largely to credit for that company's success.  Draw Something went viral in less than two months, gaining more than 35 million downloads and 10 million daily active users.  Promotion fuels those kinds of achievements.  Monetization enables earning some coin on the journey.  Heyzap, Humble Bundle, and Kamcord make solutions for game discovery, monetization, and sharing.
Heyzap

Heyzap provides a developer SDK for iOS and Android to easily acquire new gamers, integrate social features like leaderboards, and monetize with visually attractive ads.
Gamers use the Heyzap app, available on Apple iOS AppStore and Google Play for Android, to check-in to their favorite games, discover new games, and socialize.  Heyzap provides a community for talking about games, swapping strategies, and earning merit badges.
Humble Bundle

Humble Bundle is a unique approach to selling games and supports a worthy cause.  Customers choose what they want to pay for each of several games in a bundle.  Money spent can also be donated to We Can Be Heroes, a charity that provides assistance in Ethiopia, Kenya, and Somalia.  Games purchased are importable into Valve Steam.
Humble Bundle recently launched Humble Store, an online store for individual games.  Humble Store provides one-day only deals for games with fixed prices at least half off the regular price.  Ten percent of all purchases automatically gets donated to charity.
Kamcord

Kamcord lets mobile game developers integrate video gameplay recording and sharing.  The free platform for iOS and Android supports Cocos2d, Unity3d, and other custom game engines.  Users can share their gameplays via Facebook, Twitter, YouTube, and email.  Many high quality games already support Kamcord.  A case study shows Kamcord increased game awareness, potentially resulting in more downloads.
Conclusion
Independent video game development is very popular.  Indie Game: The Movie is a documentary about the effort developers put into these types of projects.  Challenges with indie games typically include lacking financing and not having a publisher.  Heyzap, Humble Bundle, and Kamcord provide game discovery, monetization, and sharing.  Creating a commercially successful game is no easy goal.  Startups like these make solving the puzzle easier to accomplish.
Share this post: