HomeAway is a global marketplace for vacation rental properties.  The market for home-sharing has continued to grow in recent years, along with the potential problems of such services.  The biggest threats to home-sharing companies like Airbnb, and its hosts, are apartment building owners and the hotel industry, particularly in major cities like New York.  Airbnb controversially partnered with The Clinton Foundation, presumably to gain some political influence in the White House.  Be that as it may, the President-elect of the United States owns apartment buildings and luxury hotels, not just in New York, but all over the world.  HomeAway, which only allows listing of whole properties, is an established company that provides safe, secure vacation rentals.
"The whole house. The whole family. A whole vacation."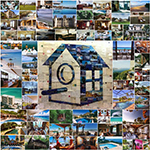 HomeAway's motto is "Upgrade to a whole vacation."  The company only allows listings of whole properties, which makes it unique compared to competing services.  Acceptable rental properties includes, not just houses, but also "condos, villas, barns, boats, bungalows, cabins, castles, chalets, chateaus, cottages, estates, mansions, yachts, yurts, and other structures."  The result is that vacationers, hosts, neighbors, and the community get an experience that is safe, secure, and welcome.
Over 1.2 Million Vacation Rentals Across 190 Countries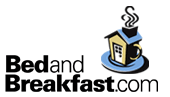 HomeAway is the world's leading online marketplace for the vacation rental industry.  The company was founded in 2006 and has since acquired other vacation rental services all over the globe.  Its portfolio of worldwide services include BedAndBreakfast.com (for legitimate bed-and-breakfast innkeepers), VRBO, VacationRentals.com, Homelidays, OwnersDirect (United Kingdom), Abritel HomeAway (France), FeWo-Direkt (Germany), Toprural, bookabach (New Zealand), stayz (Australia), travelmob (Asian), and Alugue Temporado (Brazil).  For vacationers and hosts looking for a safe and secure rental marketplace, I recommend HomeAway.
Share this post: